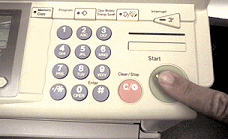 We are happy to have the information you find at our website reprinted in other venues such as newsletters, websites, etc. Our goal is always to help you create more benefit in your own community, and if our materials can help you achieve that, we are pleased!
In the spirit of the work being done by the Creative Commons, in exchange for your use of our materials, we require attribution; we require that the work be reprinted for non-commercial purposes only; and we do not allow the use of derivative works based upon our work.
(If you would like more information about Creative Commons, please click here )
If you would like to reprint our work, please follow these steps:
Fill in the request form at the bottom of this page and submit it to us.

In exchange for your use of the article, we will send you our required attribution, including a link to our website.

If the reprint will appear in an online publication or website, provide us with a link to that site when it has been uploaded.

If the reprint will appear in a print publication, send us 3 hard copies of the entire publication, at the following address;

Creating the Future
4433 East Broadway Blvd., Suite 202
Tucson, AZ 85711

Please be aware that reprint permission does not provide you with copyright to the subject materials. All rights to all materials at this website are held by and remain the property of Creating the Future.
IMPORTANT WARNING
Please note that we regularly monitor the Internet for any infringement of our copyrights to the materials on our website.
If you intend to use any of our materials without attribution; or if you are considering publishing these materials under your own name, by any means (print or electronic); or if you are considering any action that might give the outside world the impression that you have actually written all or part of any of the materials on this site; or if you are intending to use our work to make yourself money; or if you are intending to cut and paste these materials, merely changing a few words and publishing the result as your own (a derivative work); or if you are considering taking any similar action, we will take any and all legal action to force you to cease and desist.